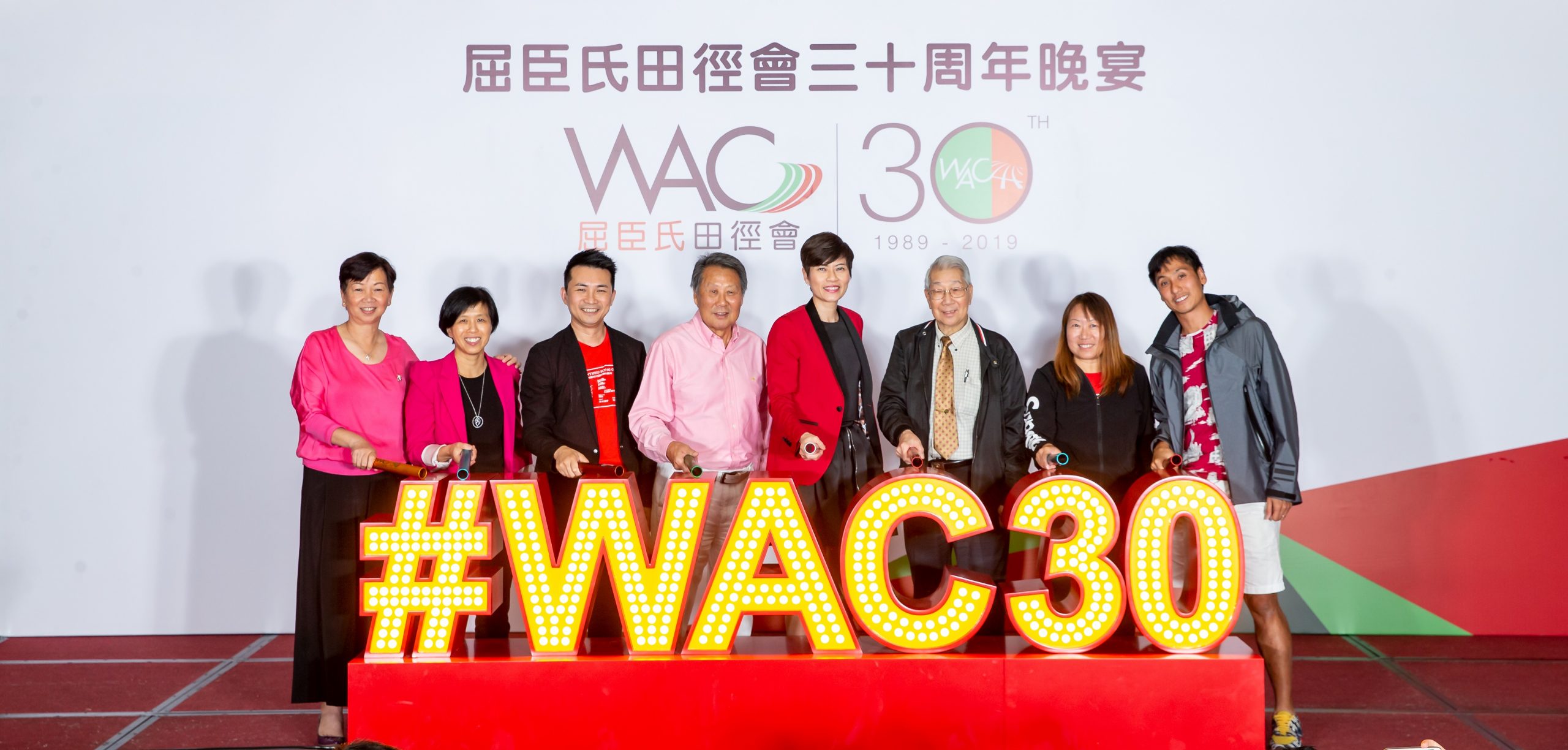 The 30th Anniversary Gathering of Watsons Athletics Club was successfully held on 11 May 2019. Thank you to representatives of friendly sponsoring organizations for taking the time to attend, as well as members, coaches, and friends from all walks of life; totally 350 guests participated.
A welcome speech by Ms. Malina Ngai, JP (CEO, AS Watson (Asia & Europe) Ltd.) kicked off the anniversary dinner, and the officiating guests cut the birthday cake to celebrate the 30th anniversary of WAC. The Record-Breaking Award and the Best Athlete of the Year Award were presented to recognise the athletes who performed outstandingly throughout the year.
Special thanks to the sponsors for giving lucky draw gifts, including A. S. Watsons Group, Watsons Water, Mr. Juicy, FORTRESS, WAC Parent Network, Ichikawa Sangyo, MIZUNO, NIKE Hong Kong, PUMA Hong Kong, ASICS Hong Kong, NutriWorks Limited, BRITA Hong Kong and Arts Optical International Holdings Ltd.
Last but not least, we would also like to give appreciation to the three masters of the conference, Mr. Vitas Chow, Ms. Tiffany Tang and Ms. Harah Wong, as well as all the people responsible for the preparation of the gathering.
Outstanding Award Recipients
Coach of The Year Award
Mr. Tang Hon Sing
Athlete of The Year Award
Women's Junior: Ms. Shing Cho Yan
Women's Senior: Ms. Lui Lai Yiu
Men's Junior: Mr. Wong Lok Hei
Men's Senior: Mr. Chin Man Kit
WAC 30th Anniversary Achievement Award
Mr. Tang Hon Sing